Health Care
Nursing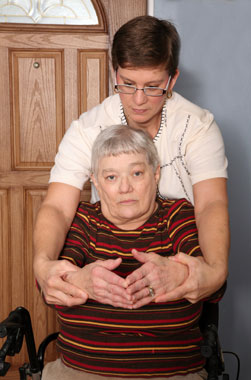 PrimeCare, Inc. employs a nursing team that consists of Registered Nurses as well as a Director of Health Services. The nurses are available to all facilities and are on-call for emergencies 24 hours a day. They work closely with doctors and psychiatrists to monitor medications that have been prescribed to ensure an optimum level of health for our individuals. The nurses work with residential staff to oversee medication adminstration, medication ordering and appointments. They attend individual quarterly and annual review meetings and develop reports containing a summary of medical related activity over a specific time frame. The nursing staff is considered a vital and active part of the Interdisciplinary Team for each individual living in the group homes, and is available to family members for questions and concerns.
Behavioral Health
PrimeCare, Inc. employs a Behavior Specialist who is available to each program and facility, as well as on-call availability 24 hours a day. The Behavior Specialist is a part of the Interdisciplinary Team and attends quarterly meetings specific to the individuals, as well as the development of quarterly reports based on individual findings. The Behavior Specialist is available to conduct observations, behavioral assessments and analysis in all our facilities to ensure the overall behavioral health of each individual we serve.
Consultants
PrimeCare, Inc. employs a number of consultants to work with our individuals. These include a Physical Therapist, Nutritionist, Occupational Therapist, Speech & Language Therapist, Licensed Clinical Social Worker and Psychiatrist.