Our Services Page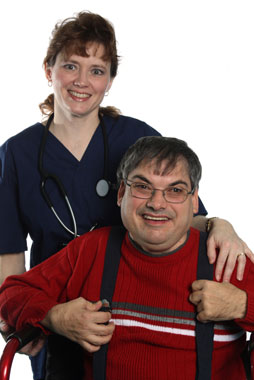 PrimeCare, Inc. offers Health Care, Transportation, Staff Training and Self-Advocacy services for the individuals we serve. PrimeCare, Inc. utilizes Therap Services, LLC., the national leader in Web-Based Developmental Disabilities Software or Documentation, Reporting and Communication in HCBS, Residential, ICFs and other ID/DD service settings. Therap Services Electronic Health Record is a HIPAA compliant software product certified by CCHIT (Certification Commission for Health Information Technology).
Training Management
PrimeCare, Inc. utilizes Therap's Training Management System (TMS). This system allows the agency to track staff training, certifications and recertifications. Staff are able to sign up online for trainings.
Electronic Medication Administration Record
Using the Electronic Medication Administration Record (EMAR), staff can track when a medication has been administered to an individual along with notations. Staff can precisely schedule a medication by entering Frequency, Starting From Date and the Schedule Time into the Medication History form. Medications can then be administered as per schedule and recorded during each shift. Monthly EMAR reports can also be generated and exported into PDF format.
Health Tracking
Therap's Health Tracking module allows staff to track different types of health data and create montly reports. Staff can record and follow up on medical issues including appointments, vital signs, medication history, etc.
The Health Tracking module provides the HIPAA compliant forms to assist staff members provide enhanced health care:
Blood Glucose
Immunization
Appointments
Infection Tracking
Height/Weight
Lab Test Result
Vital Signs
Medication History
Temperature
Menses
Blood Pressure
Skin/Wound
Pulse
Respiratory Treatment
Respiration
Seizure
Intake and Elimination
Monthly/Detailed Reports